Amphibian coloring pages are the perfect activity to get your creativity flowing! Color them traditional colors, or let your imagination soar and get crazy with a mixture of wild colors like purple, pink, and yellow!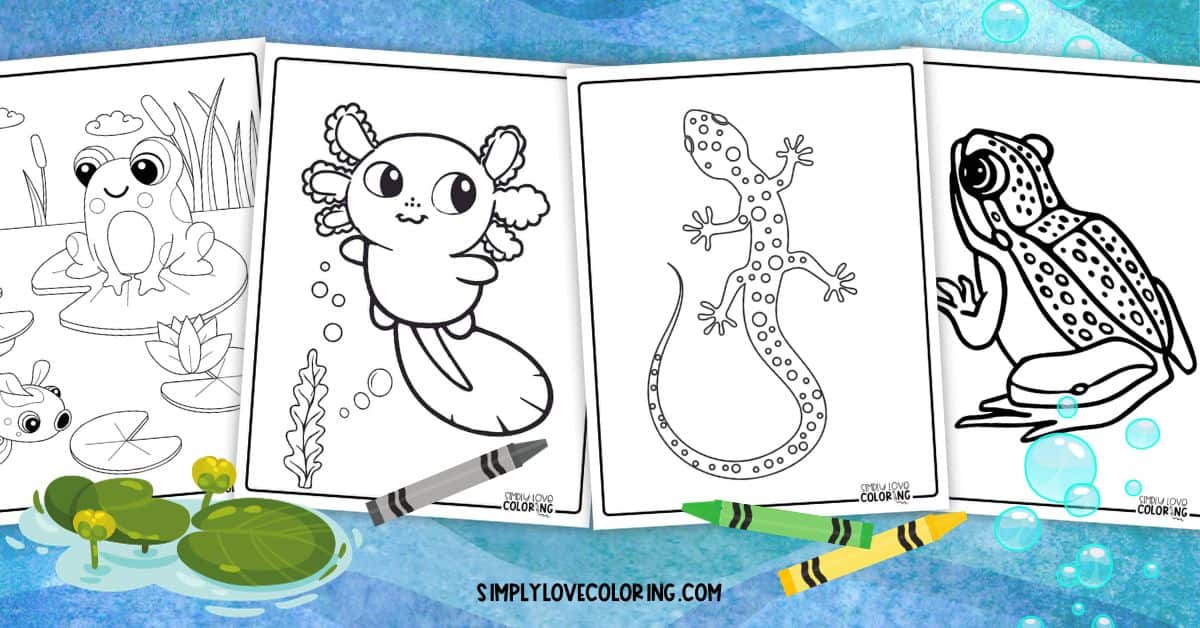 NOTE: This post may contain affiliate links. Read the disclosure for details.
Let's start coloring!
All about amphibians
Amphibians are one of the most fascinating creatures in the animal kingdom. They can exist on both land and water, making them incredibly resilient and capable animals.
There are more than 7,000 species of amphibians around the world, each with its own unique characteristics and behaviors. This makes them some of the most exciting animals to learn about!
When it comes to coloring printables featuring amphibians, there's no shortage of amazing images to choose from. From cute frogs to majestic salamanders, a variety of amphibian coloring pages make great resources for any artist or enthusiast who wants to explore the diverse range of species that inhabit our planet.
Coloring is a fun way for kids (and adults!) to get creative while also learning about different types of animals. By exploring drawings of amphibians, even young children can become familiar with the unique features, shapes, and colors found in many species all over the world.
Whether you're a teacher looking for an educational activity or a parent helping your child learn about nature, downloading free amphibian coloring pages can provide hours of engaging entertainment and valuable information about some incredible creatures.
Start your exploration today by checking out our free coloring pages of toads, tadpoles, axolotls, and other amphibians – you're sure to find something that sparks your interest!
So grab your crayons, markers, or colored pencils, and let your creativity flow!
You can see all the free amphibian coloring pages above, or jump to your favorite amphibian category if you are looking for something specific! Enjoy!
Each coloring page is for personal, non-commercial use only. Read the detailed terms of use here.
You might also like the following free coloring pages